Looking for a commercial remodeling contractor who is reputable and affordable? We can transform your commercial property into the bright, beautiful space you have in mind.
This Birmingham Commercial Remodeling company is talented, affordable and professional! Call: (205) 588-2788 to Schedule an on-site consultation today.
Whether you need to update your hotel, motel, apartment building, condo, office building, medical center, school or storefront, we can help you remodel it on time and on budget.
Commercial Remodeling Contractor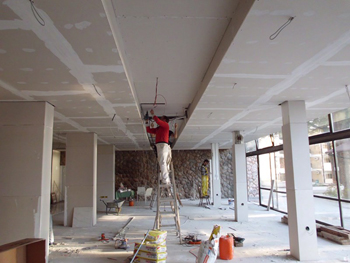 Being a licensed and insured commercial remodeling contractor is only part of the equation. Simply put, this means that we've achieved the requirements necessary to earn that designation and have the insurance to cover incurred damages.
It also lets you know that we specialize in commercial remodeling of various types and sizes of properties. It takes skill and a ton of experience to schedule the work required for the remodel and complete the job within the given time. At One Call, we've got that mastered.
Commercial Remodeling Services
Truly, there isn't anything we cannot accomplish when it comes to the transformation and renovation of your property. Some of our commercial remodeling services include:
Design– We can help you visualize a completely renovated space with our remodeling design ideas.
Construction– Interior and exterior framing, wall removal & addition, sheet rock, windows and doors.
Painting– Interior and exterior painting, stucco, wall paper, trim and decorative/ faux painting.
Flooring– Hardwood, laminate, tile, stone and carpet installation.
Electrical– Wiring, outlets, lighting, etc.
Plumbing– Pipes, toilets, sinks and shower installation.
From a simple "face lift" to an utter and complete transformation of your building, inside and out, we have the reputation for delivering the results. Our project manager's can show you just how possible and affordable it can be to breath new life into your once vibrant building.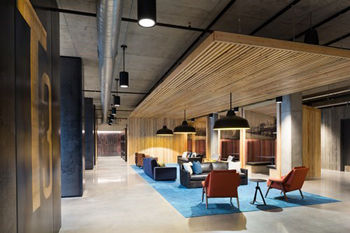 Licensed & Insured
Before you consider or even hire a commercial remodeler, be certain they are licensed and insured for the specific renovation project you have in mind.
Always ask for the most current liability insurance certificate as well documentation proving they are a licensed general contractor. We are and we do provide this to all of our clients
We provide commercial remodeling services throughout Alabama.